Technologies developed by Bar-Ilan University researchers attracts the attention of Elbit Systems
May 7, 2019
/
/
Comments Off

on Technologies developed by Bar-Ilan University researchers attracts the attention of Elbit Systems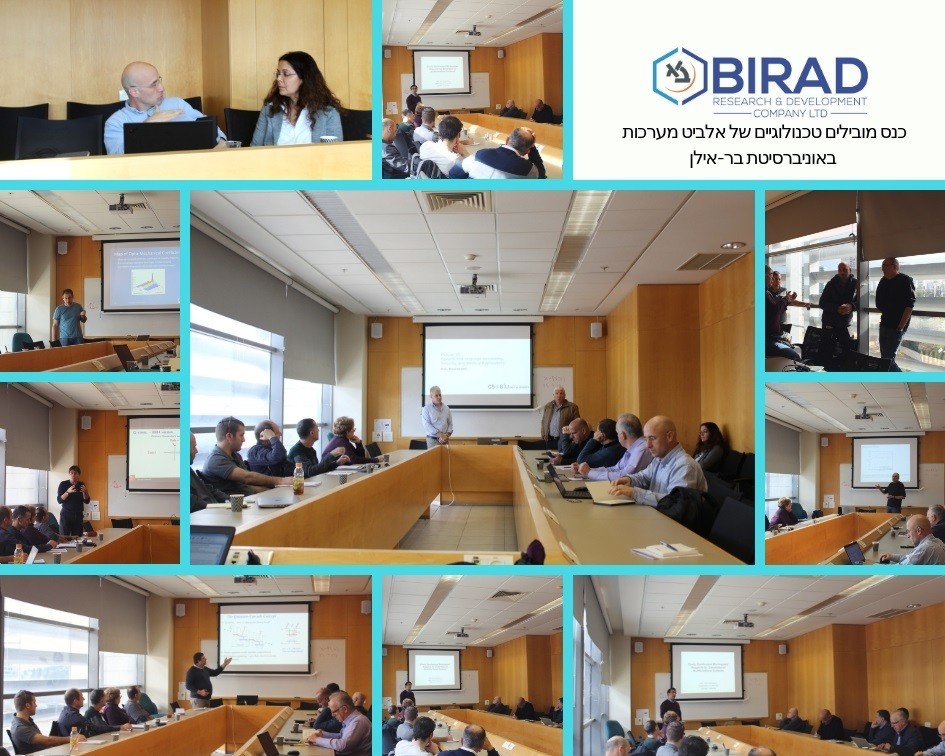 Researchers from Bar-Ilan University recently met with technology leaders from Elbit Systems to examine the possibility of academic research collaborations to advance technologies with potential future applications. The meeting was organized by Marketing department of BIRAD — Research and Development Company Ltd., the commercializing company of Bar-Ilan University.
The meeting was attended by approximately 20 employees of Elbit Systems representing various divisions who met with BIRAD's professional staff, including the Deputy Director Generals of Business Development Nati Fisher and Dr. Iris Haas, Marketing Director Merav Burstein, and Bar-Ilan researchers, including: Prof. Sharon Gannot, Prof. Avinoam Zadok, Prof. Jacob Goldberger and Dr. Asaf Albo from the Alexander Kofkin Faculty of Engineering, Prof. Joseph Keshet from the Department of Computer Science, Prof. Avi Pe'er of the Department of Physics, and Prof. Shai Rahimipour and Dr. Daniel Nessim of the Chemistry Department, who presented their research, expertise and the various potential possibilities for mutual application.
The meeting was part of an ongoing effort managed by Elbit Chief Scientist Dr. Alon Stoppel to expose the technology team to university research on the verge of implementation.
"These meetings are one of the tools that Elbit uses in order to maintain technological leadership, monitor emerging and breakthrough technologies, and provide feedback to academia on the needs of industry," noted Dr. Stoppel.
Dr. Tsvika Ben-Porat, CEO of BIRAD, noted: "Connections and collaborations between academics and industry professionals create innovation. Scientists, researchers and academics are an important and significant element in current and future innovative projects in many and varied fields. BIRAD aims to promote the commercialization of innovative technologies invented by the Bar-Ilan University researchers, and encourages scientists to advance and expand their research in the direction of applied and industrial projects — all while deepening ties with industry players on the one hand and with academics on the other. The goal is to maximize the research potential of the University and bring it to practical implementation."
For further information, contact: Merav Burstein:  – 052-2229330 – [email protected]