Some Companies We Have Helped Launch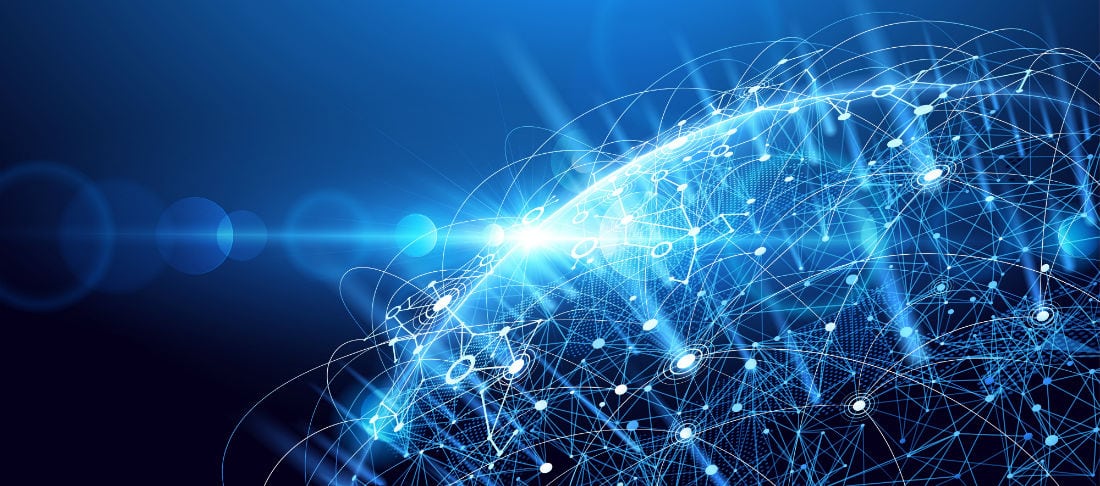 BIRAD's professional team has earned the trust of both BIU faculty and industry partners seeking to move Bar-Ilan-based initiatives from the lab into the marketplace.
The following is a selection of just some of the startup companies launched by BIRAD over the past few years.

Phinergy is a leading developer of breakthrough zero-emission, high energy-density systems based on metal-air energy technologies resulting from discoveries  stemming from the  the laboratory of Prof. Arie Zaban.
The company's primary focus is on aluminum-air and zinc-air batteries. Unlike conventional batteries that carry oxygen, these batteries freely breathe oxygen from the ambient air to release the energy contained in metals.
Phinergy's technologies offer significant advantages including:
Ultra High energy density
Zero CO2 emissions
Fully recyclable materials
Safety
Competitive cost
Phinergy's Aluminum-Air battery system has been successfully integrated into an electric vehicle resulting in more than three times the driving range of current EVs. Phinergy is currently partnering with French automobile manufacturer Renault to integrate its aluminum-air batteries in mass-production, long-range Electric Vehicles, as well as with US-based aluminum giant Alcoa, who will be providing materials for the batteries themselves.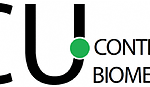 ContinUse Biometrics was established based on years of research work in the laboratory of Prof. Zeev Zalevsky, a leader in the field of photonics and electro optics.

ContinUse Biometrics develops a unified biometric sensor platform for mobile, Internet of Things & consumer devices. It is based on remote, contactless, active and continuous biometrics scanning. The system actively and continuously measures biomedical parameters, providing authentication and bio-competence information of individuals. The sensor/platform is capable of measuring various bio-parameters simultaneously for health and wellness monitoring.
ContinUse Biometrics uniquely identifies a person's physical and behavioral characteristics. Biometrics is expected to play a major role, both as an enabler and as a standalone solution, in various domains including access & tracking control; digital, mobile, social & personal applications; retail & shopping; as well as Internet of Things. The global biometrics market is expected to triple its value by 2019 and reach an estimated $16.7 billion.

The Future of the world is artificial intelligence (AI). It started with I-robot, face recognition (Google, Facebook etc.), chat-bots, Augmented Reality (AR), Virtual Reality (VR) and others. It will include autonomous vehicles, Internet of Things (IoT), smart home, smart city, self-optimizing communication infrastructure (i.e. in 5G), smart edge-computing, personalized daily healthcare and many more. AI is going to be a $100B+ industry in the coming decades, and AI hardware is expected to be at least 20-30% of this market.
The Problems
This world of AI presents 3 basic problems if we use today's technology or similar:
The processing bandwidth needed is about a million times faster than today's.
The total power consumption for AI applications is expected to reach around 2-4 of the global power consumption today (~25 Peta-Watt-hr/year) together with huge heat dissipation which already contributes to global warming.
Due to the need of massive data buffering within AI chips today, a memory bandwidth limitation is an immanent problem that must be tackled.
Our Solution
CogniFiber's disruptive photonic processing technology that is based on proprietary multi-core fibers, addresses these 3 problems at once:
The use of fiber-carried light as the information processing device enables a Pbps - Ebps computing rates: 10,000x more than today's processors.
Fibers are an ideal light carrier with minimal power loss and negligible heat dissipation, hence the devices will demand 10X-100X less power and more than 10,000X in proportion to computing rate (Tera-operations per second per watt).
The implementation of artificial neural networks directly by microscale optic fibers, enables direct computing at the speed of light without data buffering.
Our Team
Between our 3 Founders and 1 Engineer we have experts in electro-optics, machine-learning, AI, and business management, more than 20 years of experience in over 10 startups, more than 35 years of R&D, more than 6 previously founded companies, over 50 patents and over 350 published scientific papers.
Our Stage
We are currently raising Seed funds ($3M) with expected POC with Intel (via its accelerator) 10/18, Seed extension ($4M) 10/18, and an MVP in 10/19.
We are ready to change the world of computing. Are you?

GridON is an energy technology company based on discoveries made in the laboratory of Prof. Yosef Yeshurun

GridOn produces commercial Fault Current Limiters for power distribution and transmission networks. Based on combining industry-standard, proven transformer technology with a unique, proprietary concept that uses magnetic flux alteration to trigger instant response to a fault and prevent power outages, GridON's solution improves grid resilience and reliability, extends the useful life of network assets, and could cut capital expenditure by tens to hundreds of millions of dollars per customer.
Currently partnering with Australian based Wilson Transformer Company to bring its product line to market, GridON has won a number of prizes, including the 2013 UK Energy Innovation Award, the 2012 ACES Smart Grid award, and the "Ecomagination Challenge" – presented by energy giant General Electric as one of the top five energy-related innovations of 2011.
GridON's 30MVA Fault Current Limiter (FCL) has been commissioned and energized onto a live network at one of Western Power Distribution's primary substations in Birmingham, UK, in early April 2015. GridON designed and built its novel FCL within five months of contract signature, before testing and then installing it onto the live grid. Another GridON FCL is already installed at a different utility operator's substation since early 2013 and has proven very effective limiting numerous faults of all types during the past two years; performing exactly as was specified and designed for. These two live installations in the UK prove the maturity of GridON's product and its extensive capabilities.

Unbound Tech was incorporated in 2014, based on the research work on the secure multiparty computation of Prof. Yehuda Lindell.
At the heart of Unbound, formerly known as Dyadic, lie sophisticated applications of Multi-Party Computation (MPC), developed by Unbound's co-founders, Professor Yehuda Lindell and Professor Nigel Smart, world-renowned cryptographers. MPC offers a mathematical guarantee of security that fortifies Unbound's disruptive technology. For the first time, trust-contingent operations are enabled anywhere, reaching far beyond the boundaries of physical infrastructure.
Unbound applies these revolutionary breakthroughs in mathematics to allow secrets to be used without ever being exposed, thus ensuring digital assets are safe – anytime, anywhere.
Digital business requires a new kind of trust paradigm. As physical and virtual worlds intersect, we see the need to address a growing number of security, privacy and compliance challenges that are restricting innovation. Infrastructure must be freed from physical constraints, so it can align, rather than conflict with our digital reality. Unbound is reinventing the future of security and privacy, enabling business to deliver with unprecedented speed and scale a new world of digital products and services which were previously beyond reach.
For more information, visit the new Unbound corporate website here: www.unboundtech.com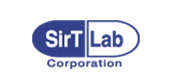 SirTLab Corporation's goal is to cure age-related diseases and extend healthy lifespan based on its breakthrough treatment methods that activate the gene SIRT6 on the cellular level. Its scientific team showed for the first and only time in the world that over-expressing the gene SIRT6 in body cells extends the lives of mice by 30%.
The Need to Activate SIRT6
The gene SIRT6 is a protein deacetylase and a member of the Sirtuins family.
Research over the last 15 years has provided evidence that when SIRT6 is activated, it has a profound effect on preventing and curing age-related diseases, e.g. overweight/obesity, diabetes, fatty liver, dyslipidemia (high level of cholesterol and triglycerides), cancer and other age-related diseases. However, activating SIRT6 is an extremely challenging task since it requires methods that work on the cellular level, an area where SirTLab Corporation has recently achieved a major breakthrough.
SirTLab's Treatment Methods - Activating SIRT6 on the Cellular Level SirTLab Corporation is currently developing the following four effective and practical ways of treatment with SIRT6 (according to the order they are being developed):
Small Molecules – This treatment involves a small molecule that activates SIRT6 on the cellular level. The company has been focusing on this initial direction, which affects the entire human body, during the last four ye This included scanning libraries, physical and computerized. The company already discovered few compounds that activate SIRT6 on the cellular level, and submitted an application for a patent.
Nano-Technology Anti-miR – Based on granted patent of the Company, the treatment here is targeted delivery of small RNA molecules that shutdown the negative regulators of SIRT6 (micro-RNAs). Since Anti-miRs demonstrate low toxicity and are highly specific, they thus have an immense potential to be high-quality drug candidates.
Food grade Herbal additives – Screening of natural and herbal drugs for activation of Sirt6 in order to create quick treatment of activating sirt6. The screening is performed with proprietary assays of the Company.
Revenue Model: Joint Venture with Large pharma co.
SirTLab Corporation is planning to enter into a joint venture activity with large pharma co. for further development of its treatment methods mainly for clinical trials.  The Company plans to receive upfront sum and royalties. To compare, GlaxoSmihtKline
acquired SIRTRIS, a Harvard Medical related company which developed Resveratrol, an activator for SIRT1 (an effect that was later found to be questionable) for
$740 million.
Investment Sought
SirTLab Corporation is seeking an investment that will enable it to complete
its research and development and to move into clinical trials phase in co-operation with large pharma co.
For more info contact: Boaz Misholi, Chairman & CEO Boaz.misholi@gmail.com; tel: +972-54-455-3555

NSC-NanoSono Cooperation has an innovative coating technology that can transform almost any medical device, fabrics, filters or other surfaces using one step process to achieve a long term antibacterial and antibiofilm properties, we achieved up to 8 log reduction of MARSA, KPC, E. Coli and other resistant bacteria within 30 minutes.
The antibacterial mode of operation is not based on leaching of the coating, so the antibacterial efficacy is stable for a very long time.
The antibacterial coating was also proved to be effective against drug resistant bacteria and
biofilm such as MRSA, E. Coli, P. Aerugenosa and other types of gram positive and negative bacteria.
The coating does not influence the device or the surface properties.
The problem
Bacteria and biofilm have huge influence on many aspects of our life, in the healthcare systems were the infections cases are a continuous unsolved problem, in hygiene products, filters, tubes, food packaging and many others consumer products.
Few examples:
Healthcare Acquired Infections (HAI) is worldwide problem that causes many cases of mortality and morbidity, it occurs during the course of receiving treatment or by other conditions within a healthcare setting. Some infections are transferred to the patient through the medical devices that are used in the healthcare area. Hospitals are continuously struggling to reduce the problem with little success, in US alone this causes over than 2,000,000 contamination cases and around
100,000 deaths annually.
Water and HVAC filters can be an optimal substrate for bacteria to grow and thus assist with delivering infections, in addition the growth of biofilms can harm the property of the filters.
The ability to prevent the bacteria growth on hygiene products such as baby wipes is curial and this ability in diapers or in women hygiene products can be a huge advantage.
The solution
Using the antibacterial coating we can coat almost any roll of sheet, medical device, filters and consumer products using one step process and transform them to be antibacterial and antibiofilm.
The coating process is a low cost one and its outstanding antibacterial properties including biocompatibility results were proven along many years or researches in Europe and Israel.
The status
NanoSono nowadays as part of a cooperation with two commercial companies is investing few millions dollars in R&D and building two production sites, both of them are designed to transform a large portfolio of those two company's bandages and catheters to be antibacterial, the antibacterial medical devices will be marketed worldwide.
The company employs several process and project management experts, the R&D center
including the pilot machines and testing equipment are located in Yokenam Israel.
NanoSono
Hakidma 7, Yokneam Israel Tel. +972 4 9115333

Z-square`s technology is based on a proprietary multi-functional microendoscope device, capable of high quality imaging within a super-slim fiber, integrated with treatment capabilities  stemming from  the laboratory of Prof. Zeev Zalevsky.
Minimal invasive diagnostic and therapeutic procedures are now a matter of routine and are undergoing continual development. There is a growing need for these procedures to be even micro-invasive. Z-square is developing an advanced technology platform involving various elements for complete imaging and treatment. The latter may include various energy / drug delivery, irrigation and tissue handling. While the currently used endoscopes often provide limited optics with cumbersome workflow, are expensive and fragile, Z-square can provide efficient and cost effective solutions. It is estimated that approximately 2.5 million minimally invasive procedures performed in the U.S. every year.

Sonovia Cooperation, based on technology developed by Prof Gedanken
Sonovia has developed the most durable, versatile, safe and effective Anti-Bacterial coating technology for Textiles, and the only technology to be able to positively address the very strict demands by the Hospital sector.
Sonovia was established in 2013, immediately after a very successful R&D phase which was fully funded with a 12M EURO investment by the European Commission's FP7 initiative.
Sonovia has developed a breakthrough, single-step nano-coating process, which is done via an IP protected sono-chemistry reactor. The process, despite it's innovation brilliancy, is a very cost effective and highly competitive process.
The main objective, and the catalyst for our innovation, is to prevent the loss of unnecessary lives due to Hospital Acquired Infections.
Our unique and breakthrough single-step nano-coating process has proven itself to be the only viable anti-bacterial solution in the world for Hospitals due to the extreme long withstanding durability of the anti-bacterial properties and the limitless manufacturing abilities, allowing us to implement our technology into any kind of fabric, either man-made or natural, with absolutely no damage or alteration to the fabric's original quality or color.
Sonovia currently holds granted patents in Israel, the US, and the EU and holds patent pending requests in additional strategic markets around the world.
Although our main target is providing anti-bacterial nano-coating services to Hospital textiles manufacturers, our technology allows us to coat any kind of surface, from glass, to ceramics, to polymers, and implement not only anti-bacterial properties, but additional properties such as Magnetic, Electric conductivity and super-hydrophobic properties.
 For more information: http://sonoviatech.com/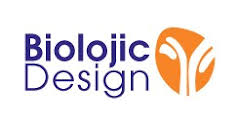 Biolojic Design is a biopharmaceutical company that uses a proprietary computer-guided process to design and optimize functional antibodies. Based on the research of Professor Yanay Ofran.
While other technologies can discover antibodies that bind targets, Biolojic's designs antibodies that alter the molecular function of their targets, leading to the desired biological outcome.
This allows Biolojic to design revolutionary therapeutic antibodies against difficult and complex targets, thus building a groundbreaking pipeline of first-inclass or best-in-class therapeutics.
Partnerships with pharma and biotech - cash positive operation:
Founded in 2010, Biolojic has signed co-development deals on a dozens of projects with multiple first tier pharma and biotech companies. In these deals, partners typically bring to Biolojic difficult projects for which other technologies have failed to develop effective antibodies.
Biolojic's develops human antibodies that alter the function of the target in a predefined manner, allowing further development. With upfront, milestones and royalties, these deals provide Biolojic with both
cash flow and partnership in promising assets. The flow of deals has made Biolojic a cash-positive operation.
Biolojic's own pipeline – novel or superior:
In parallel to establishing partnerships with pharma and biotech, Biolojic is building its own pipeline of unique therapeutics that solve problems that other technologies cannot solve. Biolojic's validated re-epitoping technology allows it to design revolutionary functional antibodies for the most difficult and lucrative targets, and to select the most promising amongst them for futher development. These will become first-in-class therapies that will address unmet needs and create new markets. Biolojic's re-paratoping technology allows it to discover bio-superior antibodies for commercially validated targets. These will become best-in-class therapies, capturing existing large markets. Relying on both novel targets and bio-superiors for commercially validated targets provides a combination of potential gains and mitigated risk.
For more Information: http://biolojic.com/