Hadassah Medical Organization and Bar-Ilan University Collaborate with Immix BioPharma for the Further Development and Commercialization of Next-Generation CAR-T Therapy
January 16, 2023
/
/
Comments Off on Hadassah Medical Organization and Bar-Ilan University Collaborate with Immix BioPharma for the Further Development and Commercialization of Next-Generation CAR-T Therapy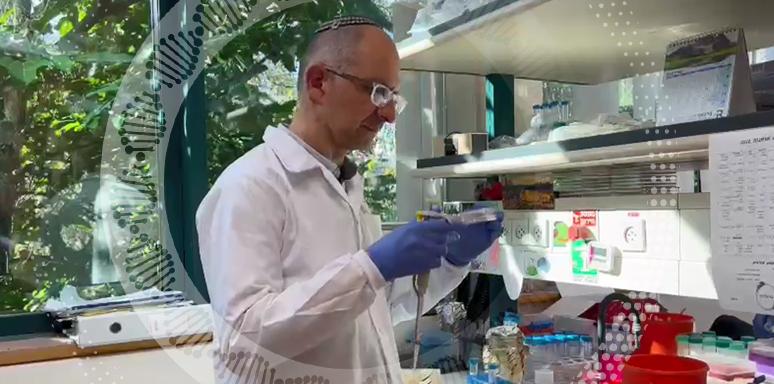 HBI0101, anti-BCMA CAR-T cells, showed 90% overall response rate in ongoing Phase 1b clinical trial with 50 relapsed/refractory multiple myeloma patients
HBI0101 also demonstrated 100% overall response rate in 6 relapsed/refractory AL Amyloidosis patients
Jerusalem & Ramat Gan, Israel – January 4, 2023 – Hadasit, the Innovation Engine of Hadassah Medical Organization and BIRAD, the Commercialization arm of Bar-Ilan University announced today that they have entered into the research and license agreement with Immix BioPharma, for the development and commercialization of novel tissue specific therapeutics based on anti-BCMA CAR-T cells targeting plasma cell. This technology has been developed as the result of a collaboration between Prof. Polina Stepensky, of Hadassah Medical Center, Jerusalem and Prof. Cyrille J. Cohen, of Bar-Ilan University, Ramat Gan. Dr. Shlomit Kfir-Erenfeld and Dr. Nathalie Asherie, of Hadassah Medical Center, and Ortal Harush, of Bar-Ilan University, also participated in the research.
As of December 20, 2022, cutoff date, a total of 56 patients, including 50 multiple myeloma patients and 6 AL Amyloidosis patients, have received HBI0101, anti-BCMA CAR-T cells, as part of the ongoing Phase 1b clinical trial at Hadassah Medical Organization. At the current stage of the clinical study, when the patients received a target dose of 800M CAR-T positive cells, the overall response rate of the relapsed/refractory multiple myeloma patients reached 90%. The complete response rate of the AL amyloidosis patients reached 100%. In both patient populations, no significant unexpected side effects were observed.
Prof. Polina Stepensky, Head of Hadassah's Department of Bone Marrow Transplantation and Cancer Immunotherapy and her team are responsible for the selection of B-cell maturation antigen (BCMA) as the optimal target for the treatment of multiple myeloma and are evaluating this novel CAR-T technology in the clinic.
Prof. Polina Stepensky, said, "We are very excited with the outstanding interim results of our ongoing Phase 1b study in multiple myeloma and amyloidosis AL patients. The licensing agreement will enable us to continue to advance the clinical studies. Our new adoptive cell transfer technology could become one of the first CAR-T treatments for these indications and other BCMA-positive malignancies and has the potential to improve the lives of so many patients globally."
Prof. Stepensky joined forces with Prof. Cyrille J. Cohen, Head of the Tumor Immunology and Immunotherapy Lab at Bar-Ilan University and a renowned scientist in the field of immune cells engineering, who designed the novel vector in this exciting collaboration. Prof. Cohen and his team built the optimal anti-BCMA CAR construct with proprietary design adaptations. They demonstrated the biological activity of CAR-T cells in the first preclinical studies, leading to establishment of the mutual invention of the researchers.
Prof. Cohen commented, "For the first time, we successfully reprogrammed a patient's immune system with a proprietary receptor that we developed in our lab at Bar-Ilan University. Through this collaboration with Hadassah Medical Center, dozens of patients have the future promise of a better treatment option. This successful treatment encourages us to continue developing new approaches for the treatment of cancer and autoimmune diseases."
Further development of the technology was led by the Hadassah team, including extensive proof of concept preclinical studies, establishment of the GMP graded master cell bank, construction of a GMP manufacturing facility, implementation of SOP's and receiving the regulatory approval of the Israeli MOH to conduct clinical trial on humans.
"Hadassah Medical Organization, as one of the leading medical centers in Israel, is devoted to bringing to the Israeli population the most advanced healthcare technology in an affordable fashion," said Prof. Yoram Weiss, Director General of Hadassah Medical Organization. "Hadassah has invested millions of dollars of its donors' money to support this technology during the first crucial stages of development, with the ultimate goal of bringing life-saving CAR-T therapy to cancer patients. I would also like to thank Israel's Ministry of Health for its support of this project, in recognition of its innovation and importance for Israeli patients. We are delighted that we are able to share this technology at this point in time with the international community."
Zohar Yinon, CEO and SVP, Bar-Ilan University, commented, "I am proud of the scientific excellence of Prof. Cohen and the collaboration with Hadassah Medical Center. This is an example of the variety of research in the fields of health and medicine taking place in Bar-Ilan University's labs, and of our eco-system that produces cutting-edge research and initiatives that are ready for commercialization by scientists at the faculties of medicine, life sciences, and engineering, the brain center, and the Institute of Nanotechnology and Advanced Materials (BINA)."   
About BIRAD
BIRAD – Research & Development Company Ltd. is the commercializing company of Bar-Ilan University, which promotes collaborations, corporations and alliances of its ~ 240 patent families; and the technologies' commercialization of its scientists' research fruits, by licensing and sponsored research agreements with local and global companies, promoting scientific service agreements through the technological knowledge and infrastructures of the University for the benefit of members of the industrial community, and outsourcing services for the business sector as part of the Division of Scientific Services.
About Bar-Ilan University
Bar-Ilan University is one of Israel's leading institutions of higher education. The University has nine faculties: Jewish Studies, Medicine, Engineering, Law, Life Sciences, Exact Sciences, Social Sciences, Education, and Humanities that are active partners in Israel's national science and technology initiatives. Seeking "Impact beyond Excellence", BIU has created challenge-driven research centers which embrace practical research designed to change and improve the human experience. For more information: https://www.biu.ac.il/en
About Hadassah Medical Organization
For more than a century, Hadassah has set the standard of excellence for medical care and research in Israel. Every year, Hadassah provides more than one million people with hospital services, and in keeping with worldwide trends, the Hadassah University Medical Center in Israel is moving toward day care and day hospitalization to reduce costs and risk of infections. Our doctors and scientists are on the front lines, uniquely positioned to pinpoint ever-evolving medical needs. Their experience and ingenuity have yielded new ideas with huge potential in all areas of medicine, including therapeutics, diagnostics, medical devices and digital health.
About Hadasit Medical Research Services and Development
Hadasit is the technology transfer company of Hadassah Medical Organization in Jerusalem. Hadasit transforms the cutting-edge research coming out of Hadassah into marketable medical technologies. Hadasit turns ground-breaking ideas into viable products and services that can change the world and improve humanity's healthcare. With more than 250 active patent families, which have yielded numerous medical and commercial breakthroughs, Hadasit established companies, licenses technologies, and collaborates with leading international companies and research facilities around the world. To date, Hadasit had spun off over 65 companies, including the publicly traded Hadasit Bio-Holdings (TASE: HDST) in which Hadasit is a major shareholder.